As our main objective is to make your job easier, our R&D&i is committed to meet your needs by developing products that resolve your problems arising from unfavorable placement of implants and improve the aesthetics and functionality of the prosthesis.
For this reason, we have developed a 2mm height Dynamic TiBase® to ease your work in those cases when the gingival margins are at different levels.
Our dynamic TiBase® system provides you with a simple solution for correcting angles up to 30º for both unitary and multiple prosthesis.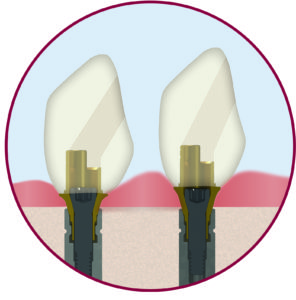 More information
Download our new catalogue of CAD-CAM SOLUTIONS 2016
CAD-CAM SOLUTIONS CATALOGUE 2016