Maximum diameter of the MU is 4mm, being narrower it avoids contact with the bone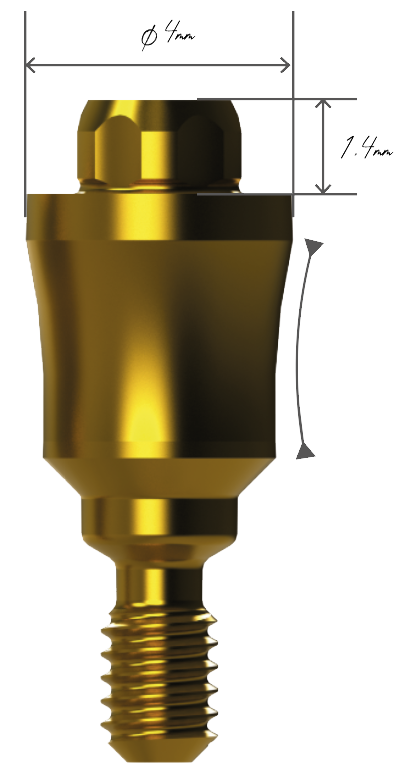 - Lower cone height which allows greater disparalelism than the classic multi-unit. Divergence between implants: 50º
- Concave design facilitates healing and soft tissue adaptation.
---
- Divergence between implants up to 50º.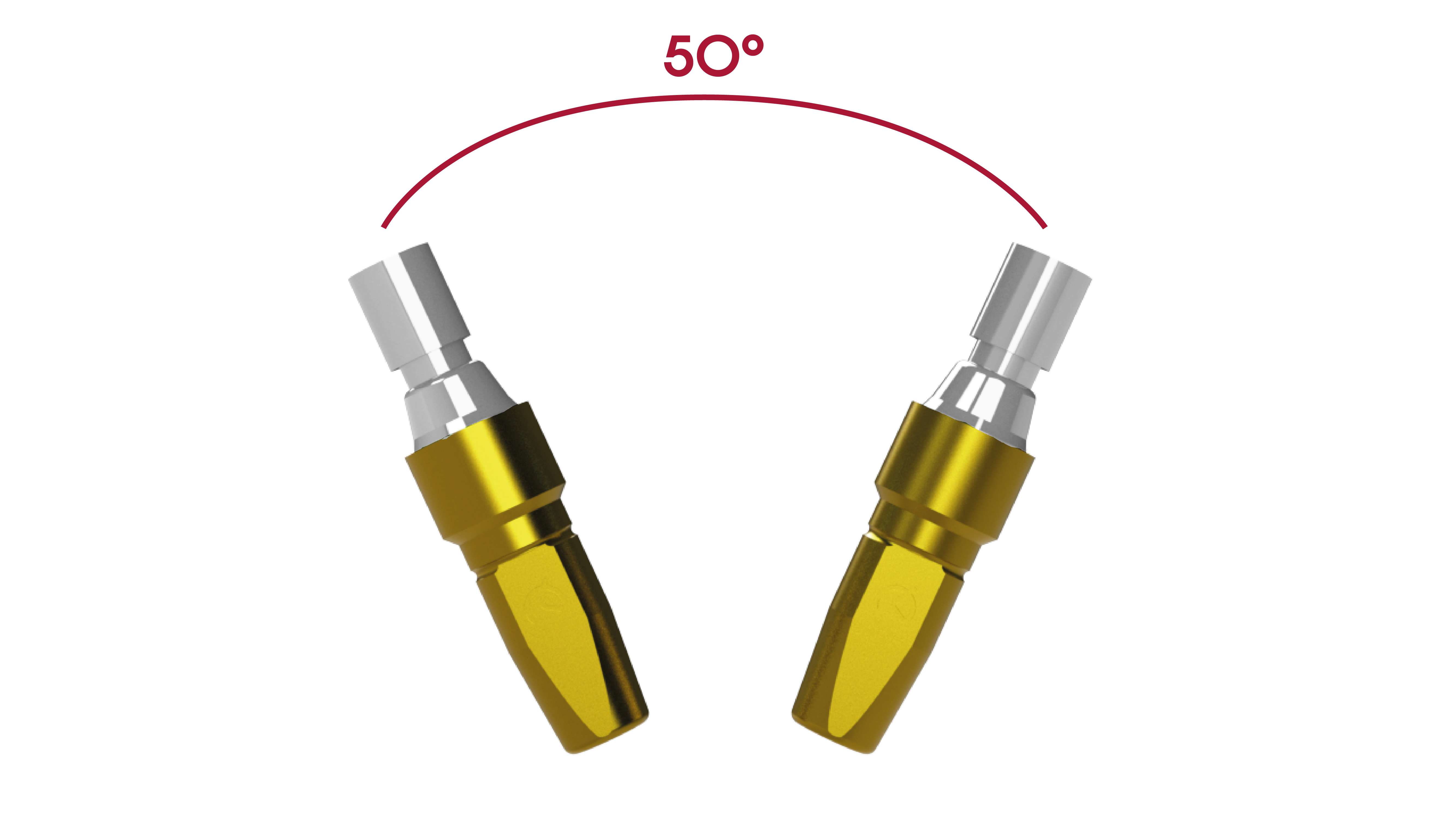 ---
4 different heights available: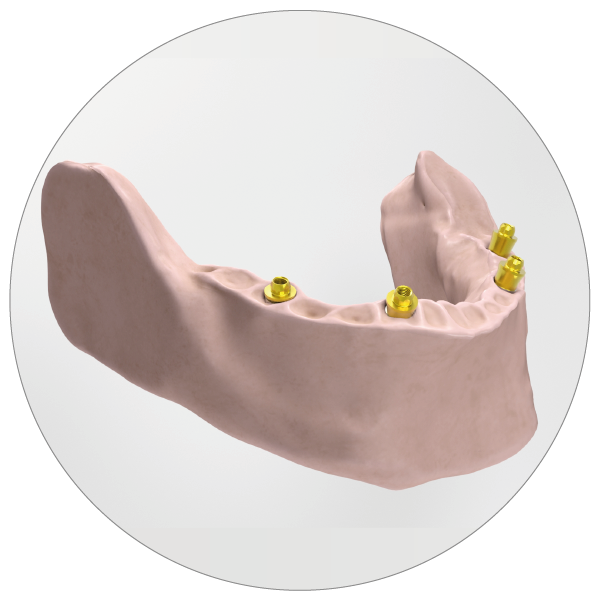 ---
More than 500 compatibilities available
---
The Multi-Unit abutment has been carefully designed to fully or partially rehabilitate edentulous arches, as well as individual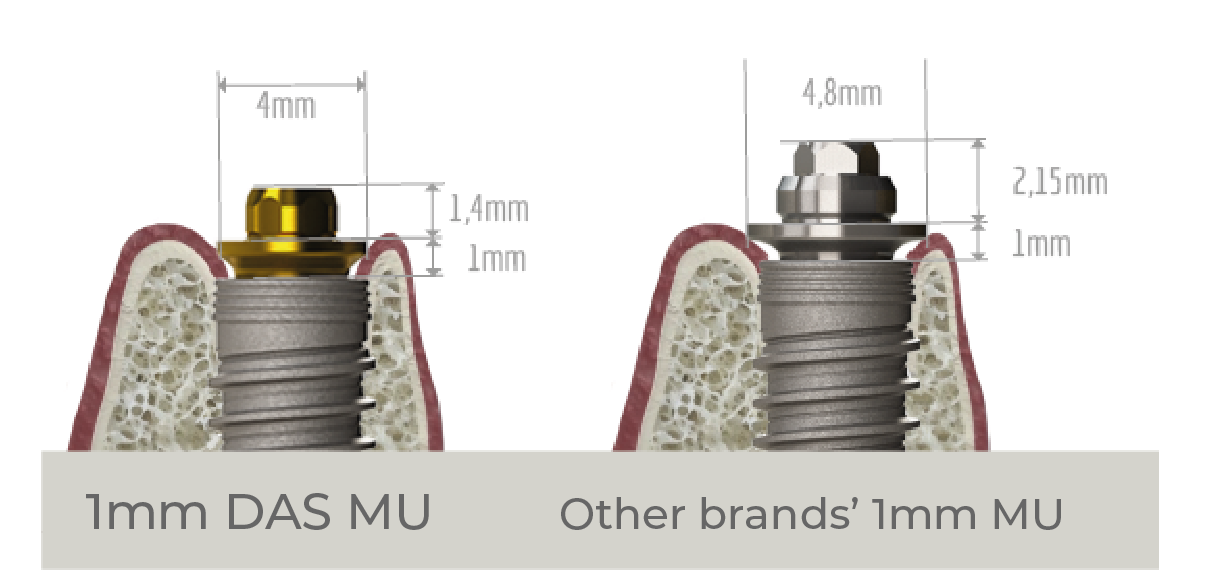 ---
---
3 different scanbodies available in order to choose in which situation is better to use 4,5mm, 8mm or Dynamic μScanbody with magnet system.
All Multi-Unit components can be used with the Dynamic μScanbody.
The screw is captive inside the Scanbody
---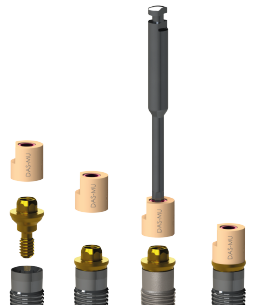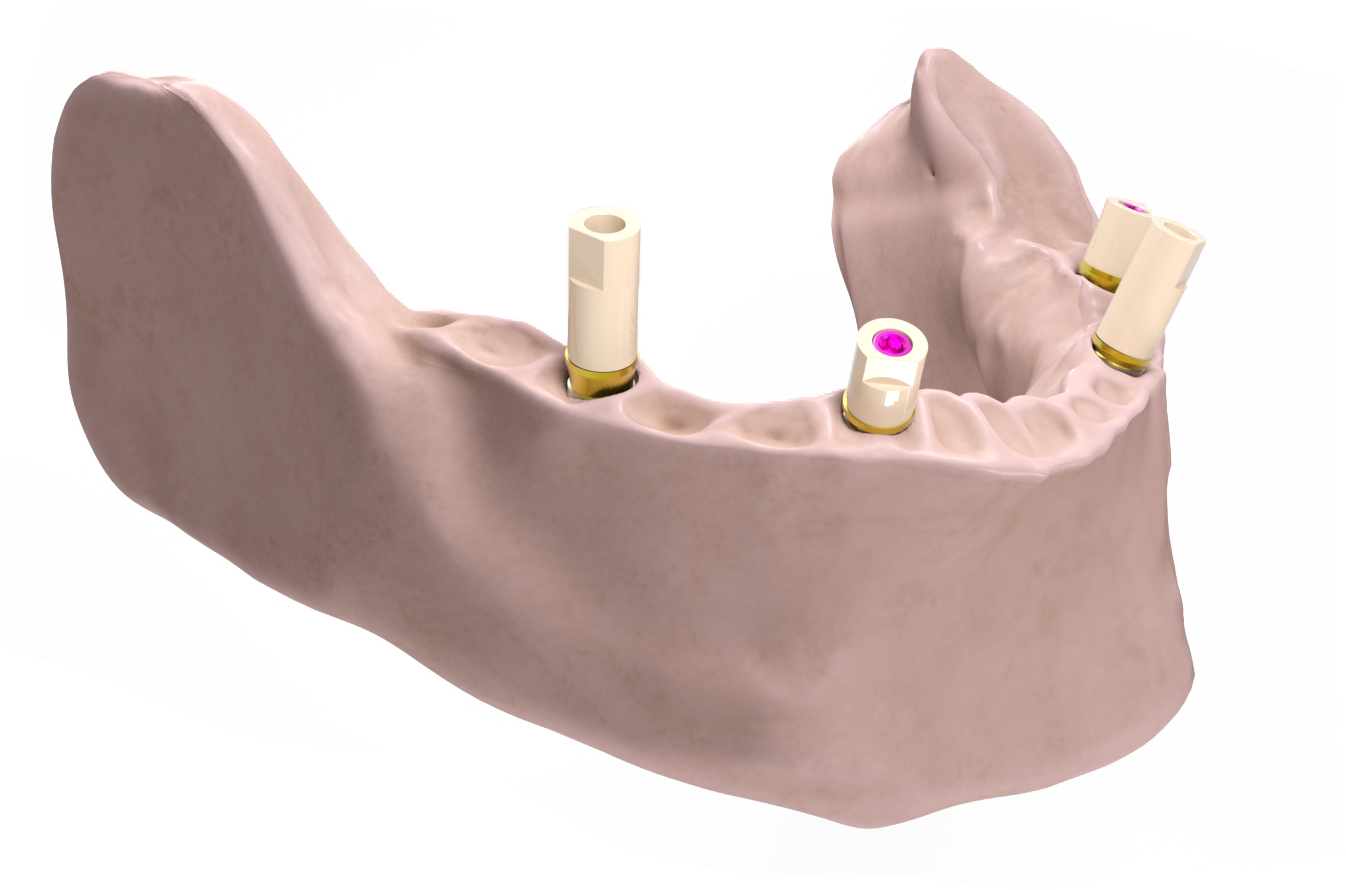 ---
Our Multi-Unit System also features direct to implant libraries witch direct implant that include the 2.3mm Dynamic Screw for final restorations and the 2.6 Dynamic Screw for provisional restorations
Para restauraciones de 0-45º
Librerias disponibles para rotatoria y NO rotatoria.
---
Multi-Unit workflow example Direct to implant (one piece): It can also be done with MU TiBase.
---
Digital workflow from th beginning to the end of the work. With both intraoral and lab scanners. Also available with full analogue workflow.

Please fill this form to request the file for the libraries: