DAS libraries validated for Nemotec
DAS libraries validated for Nemotec.
Request the file for the libraries: das@dynamicabutment.com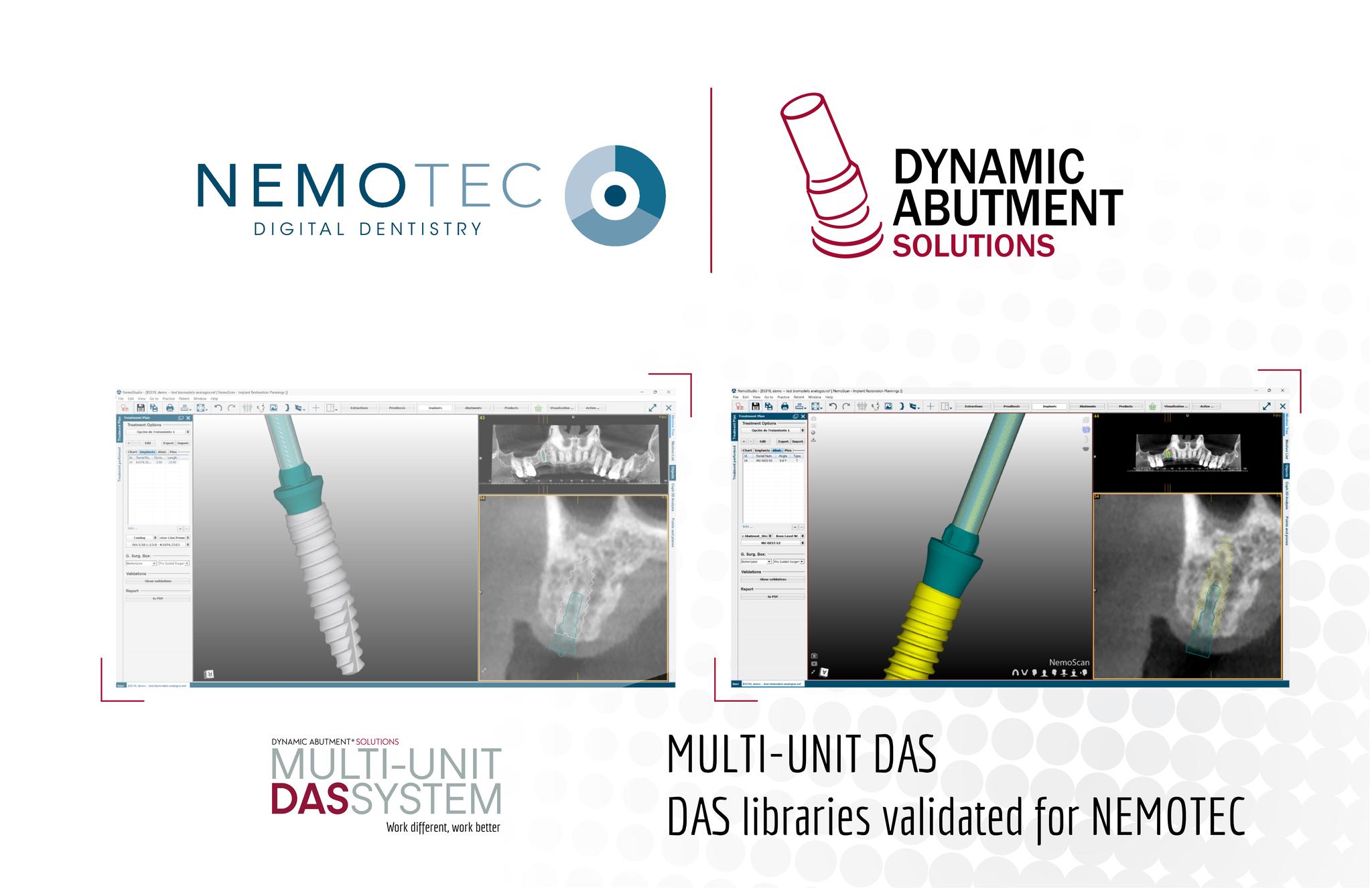 Case solved with DAS Guided Surgical Kit
👉 Case solved with DAS Guided Surgical Kit and DAS Multi Unit by Dr. Ricardo Velázquez (Mexico). Software: 3Diemme Real Guide.
Reference Scanbody
PEEK pins to fix to the Reference Scanbody to avoid losing the reference between implants during scanning process in edentulous cases.
👉 Real case and images provided by @klinika_niewinski
DAS Team with Cad/Cam Lösungen
We had the pleasure to collaborate with our distributors in Austria
Cad/Cam Lösungen
in their event dedicated to their customers and suppliers. We presented our latest development, the Guided DAS Surgical Kit.
Thank you for your welcome!