DAS NEWS ESPECIAL IDS
From the 14th until the 18th of March we will attend IDS 2023, the largest venue in the dental industry. Among our products, we will show our lastest release, that establishes a landmark in our almost 20 years of journey.
LIVE PRESENTATION ON GUIDED SURGERY BY DR. SŁAWOMIR PASTOR
Dr. Sławomir Pastor from Stomatologia Pastor in Poland will give three live presentations on guided surgery at our IDS location, Hall 10.2, Stand R.061. REGISTER HERE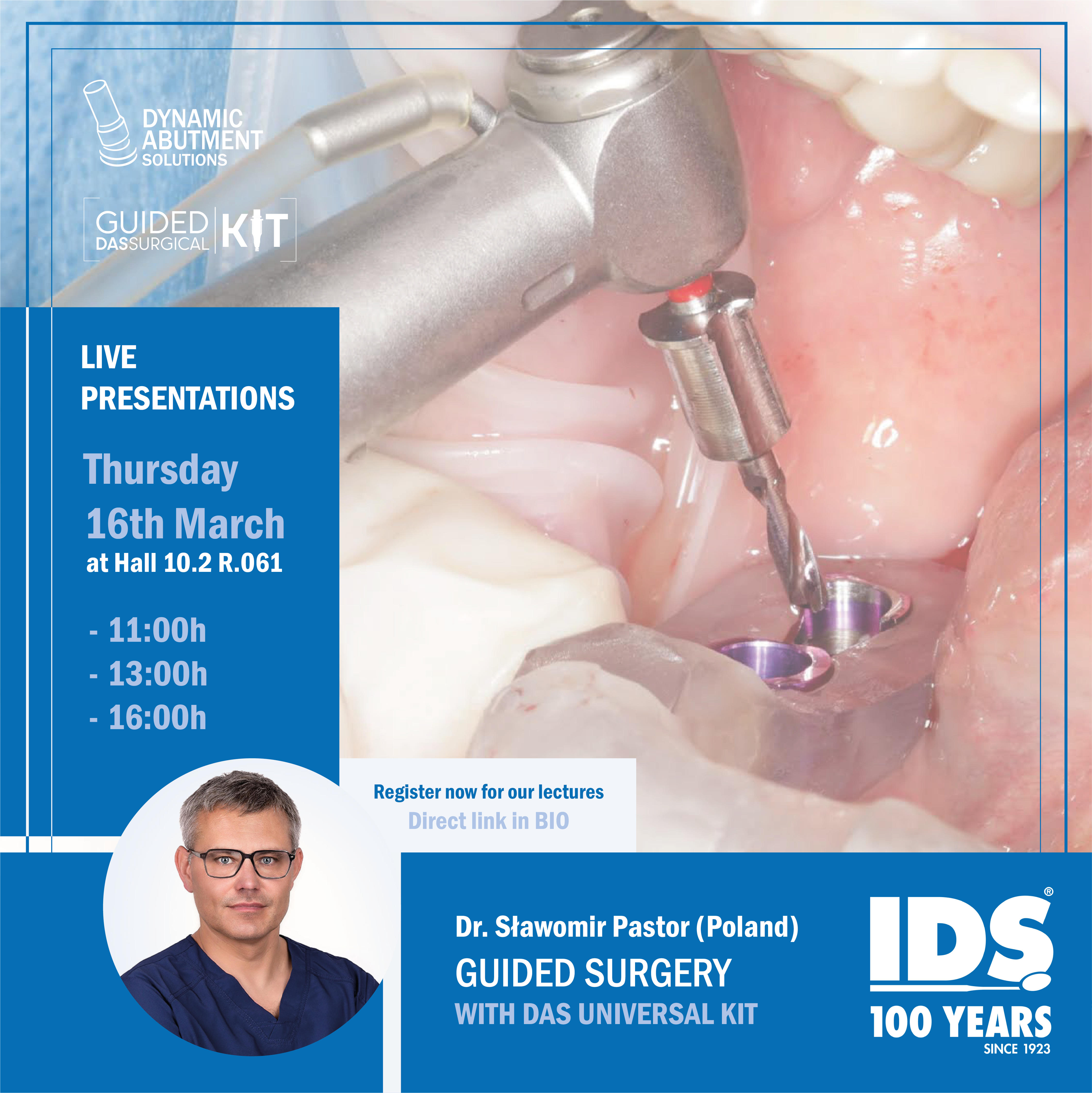 MULTI UNIT DAS SYSTEM
The Multi-Unit abutment has been carefully designed to rehabilitate partially or lly edentulous arches, as well as individual. Digital workflow from the beginning to the end of the work. With both intraoral and laboratory systems. Also available with analogue workflow.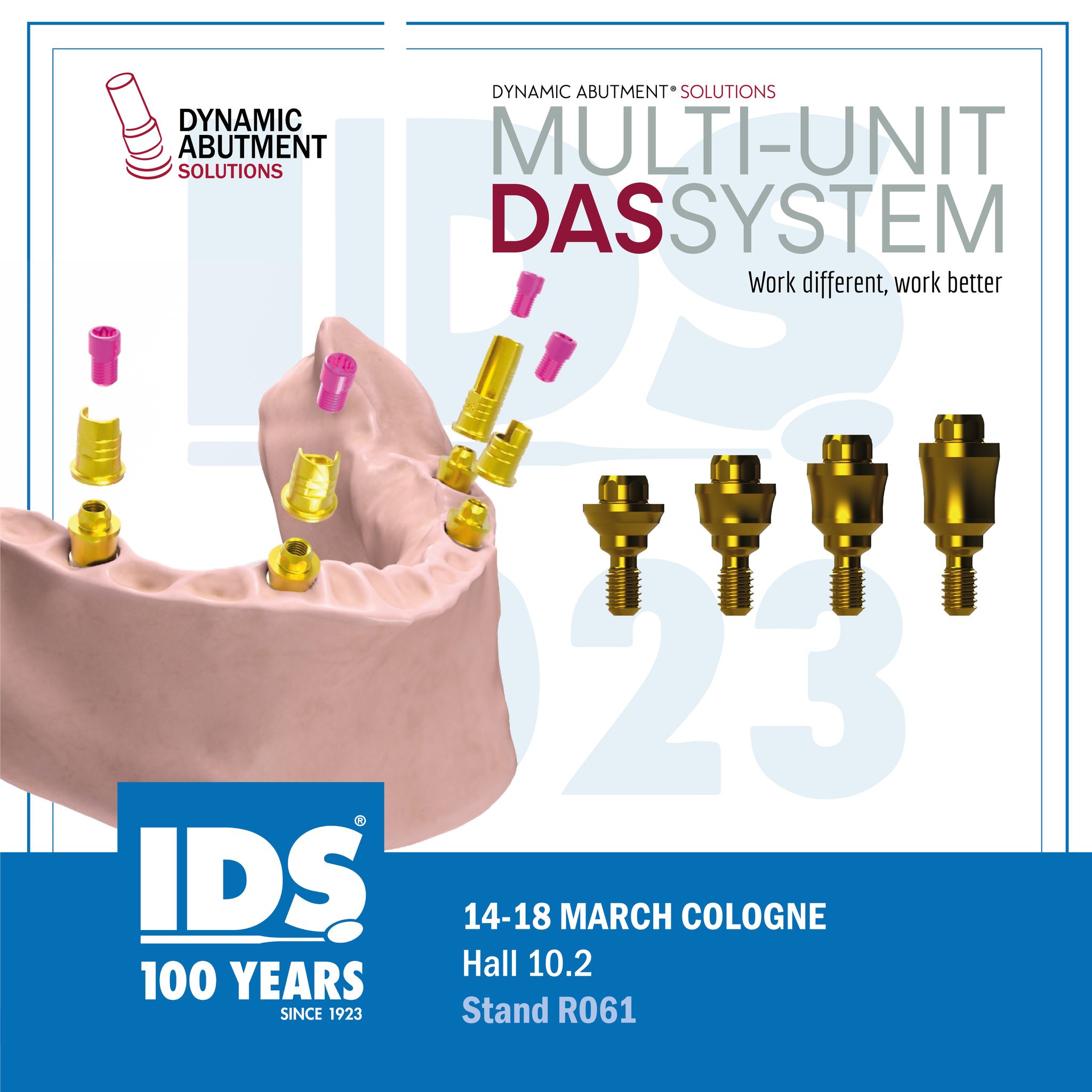 TiBASE 3.0 DYNAMIC ABUTMENT
Dynamic TiBase are to be used with Cad-Cam structures made of Zirconium, metal and PMMA, in order to provide solutions to the individual or multiple prosthesis which need to rectify the entry of the screw due to an unfavorable position of the implants.
Dynamic Tibase is designed to work with the 3.0 Dynamic Abutment system screw-srcrewdriver kit, for you to have the assurance our 3.0 Dynamic Abutment system offers. Correction of screw entry from 0º to 45º.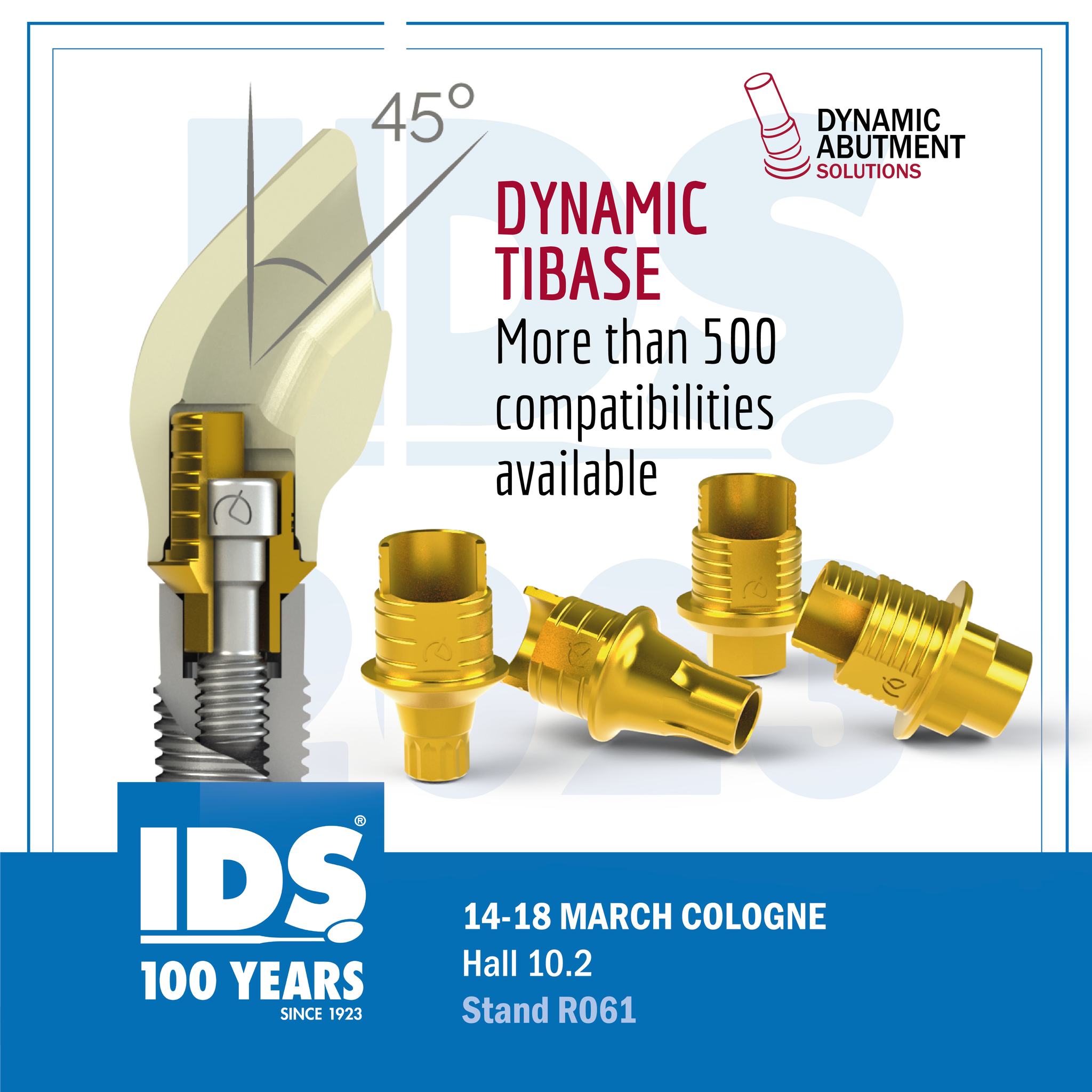 OUR STAND AT IDS 2023
From 14th to 18th March we will be present at the big meeting of the dental industry at #IDS2023 in Cologne.
Don't forget to visit the exhibition and come to the Dynamic Abutment Solutions stand in Hall 10.2 Stand R061.